Employees
Growing together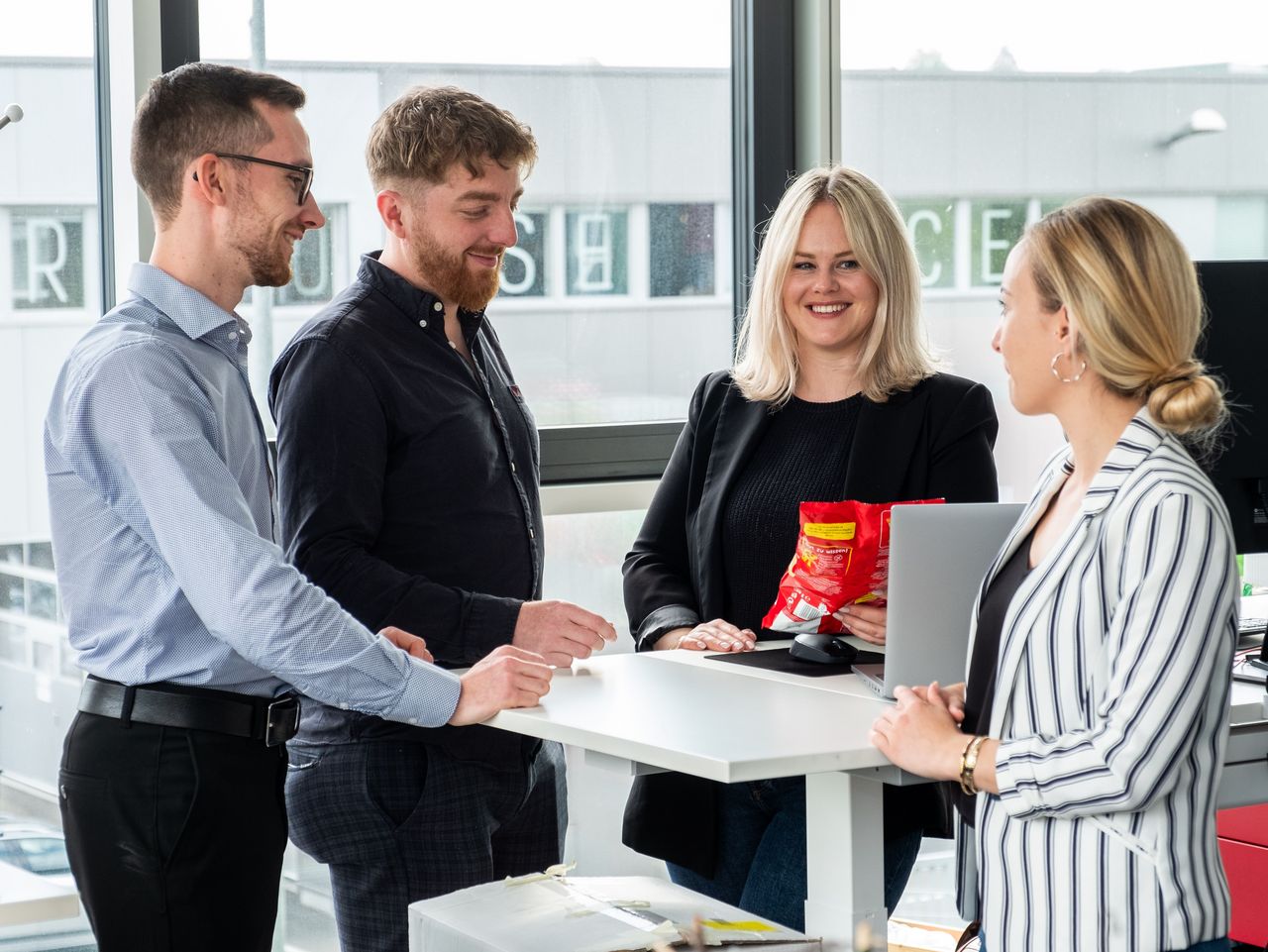 Team Intersnack
Producing the best savoury snacks – that's what inspires us every day. It is crucial for us to have a safe and healthy working environment in which we can grow together. We are convinced that we can only be successful together if we give all employees the opportunity to develop their full potential. Being entrepreneurial in our actions – that is one of our corporate values. The personal responsibility borne by our employees is therefore an essential aspect of our corporate culture.
We are proud that our employees have chosen us as their employer. We are committed to ensuring that, in the future, our company will still be an open, responsible and friendly place to work. The health and safety of our employees always come first. We believe that a culture of collaboration and diversity, as well as diverse learning and development opportunities, are what enable us to grow together.
Working at Intersnack
To ensure the success of our company, we rely on the diverse skills of our employees. That is why we support further training in order to specifically promote the development of personal strengths. In addition, our workplaces are ergonomically optimised. By partnering with fitness facilities, we want to show even more commitment to the health of our employees. We offer the possibility of working from home as well as flexible working.

At our company, everyone can make a difference – we believe this and have also set our structures accordingly. We are a compact team, and our decision-making processes are short. Nevertheless, in terms of expertise and internationality, we benefit from our Group, which bolsters us.

Furthermore, at our company, you always get to snack on our new products, well-known classics or top-secret favourites. You can also do so at home!